On the Subject of the Ultimate Cipher
All ciphering techniques are required to solve this module.
On the first page of the module, the top screen should show a 6 symbol word that has been encrypted.
The module has a total of 7 pages, 1 for the first screen, and 2 for each colored cipher.
Follow the necessary steps below to get your decrypted word to submit.
Step 1: Pigpen Cipher
Convert the 6 symbols on the top screen of page 1 to letters using the chart below: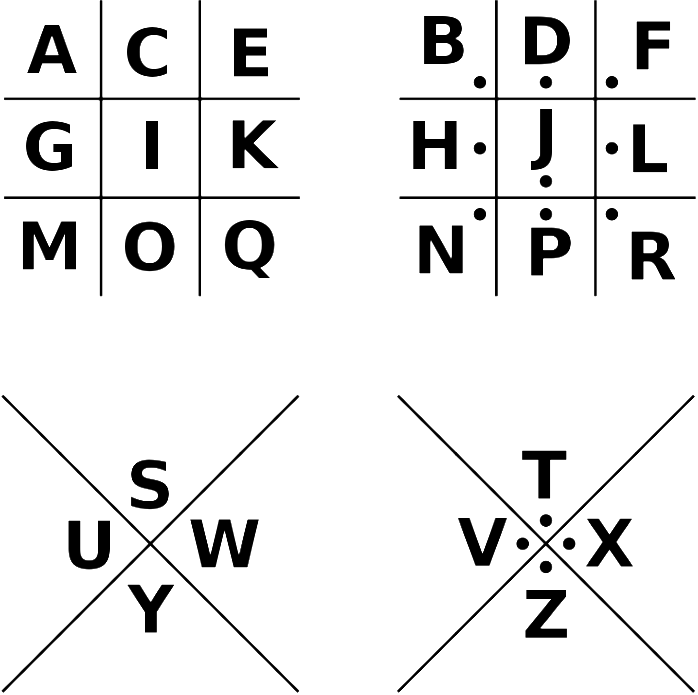 Step 2-10: Colored Ciphers
The next 6 pages will select 3 out of the 10 color ciphers from this list:
Red Cipher
Orange Cipher
Yellow Cipher
Green Cipher
Green Cipher Interactive
Blue Cipher
Indigo Cipher
Violet Cipher
White Cipher
Gray Cipher
Black Cipher
Black Cipher Interactive
Brown Cipher